Northridge is an open and affirming congregation made up of all ages with a vast amount of gifts and talents. No matter your age, race, gender, orientation or faith background, we invite you to share in our community of God's abundant grace. We are part of the Presbyterian Church (USA), and belong to Grace Presbytery, a regional grouping of more than 100 Presbyterian churches in northeast Texas. Our congregation consists of about 550 members.
We are governed by our Session and also have a Board of Deacons. Many of our congregants are active in church functions and programs as well as local and city involvement, and generously give of their time and talents to a many local, national and international mission partner agencies. Northridge hosts a Childhood Development Center (NCDC), and sponsors local Boy Scout Troup 64.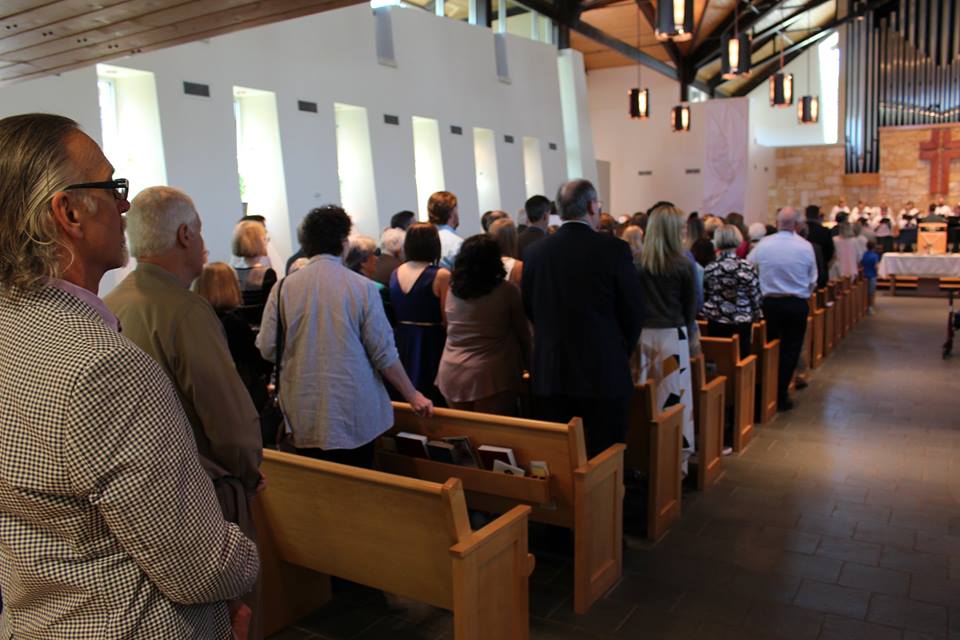 Foundations:
Northridge was organized February 10, 1905, meeting in three different buildings in eleven years, finally settling in 1916 at the corner of Swiss and Carroll, just east of downtown Dallas. The congregation moved to our current location near White Rock Lake in 1950.
In 2001, having outgrown the original sanctuary that had served us for 50 years, Northridge opened a new sanctuary, fellowship hall, and office wing. During 2013, as part of a Vision 2020 initiative, a new Education and Community Center was envisioned and capital campaigns approved to support continuous growth and service to our faith community. The Northridge Education and Community Center opened in September 2019 and hosts Sunday morning adult and youth education classes; committee meetings and special study programs; child care and youth programs as well as community meetings and programs. The original sanctuary was remodeled and exists today as our music center.