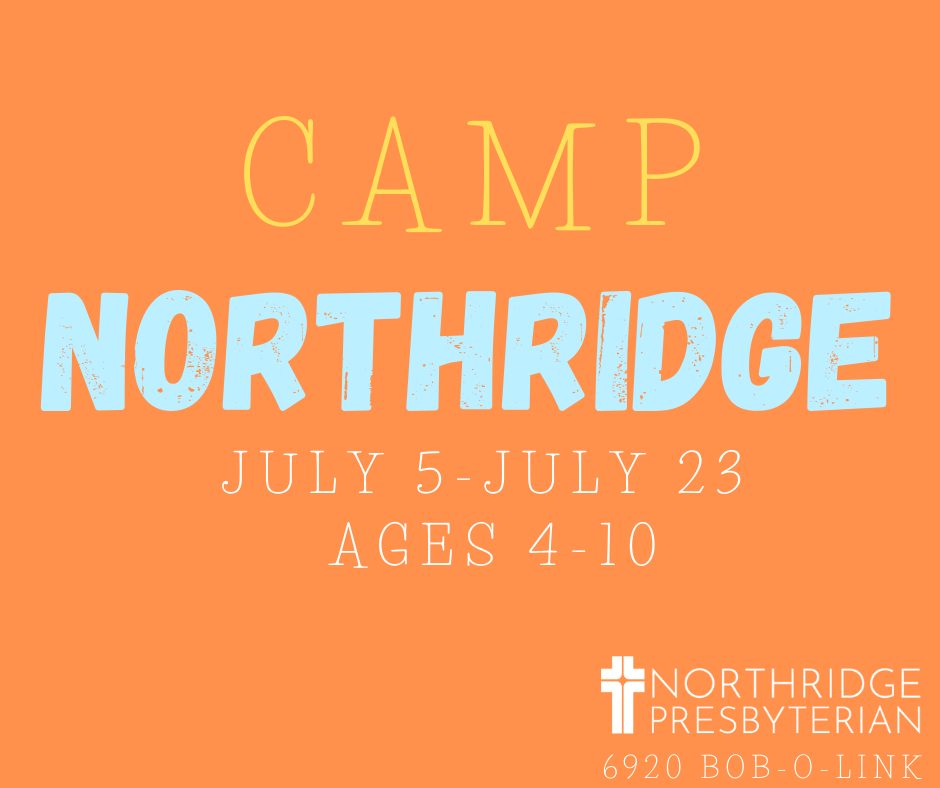 Join us for summer camp in the heart of Lakewood! Laurie Bret, Lynn Granello and Northridge Presbyterian Church are partnering to bring a fun-filled July for kids ages 4-10. Camp Northridge is a weekly camp that will be held at Northridge Presbyterian Church this summer. Each camp week is filled with imagination, play and discovery. Camp registration is now available!
We can't wait for your family to join us for our first year of camp at Northridge Presbyterian Church! Click here for a list of our weekly camp offerings.
For more information email us at [email protected] or visit our Camp Northridge Facebook and Instagram pages @CampNorthridge. You may also click here for frequently asked questions about Camp Northridge.