The Grady Coyle Organ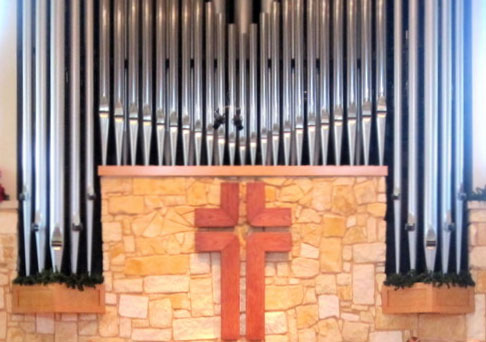 The 2-manual / 36-rank pipe organ was installed in 2001 as the sanctuary was being completed.  It was designed and built by the Little Rock firm of Nichols & Simpson, and has received almost uniform praise for the integrity and power of its sound from those who have played it.
There are 2249 pipes in the organ, 25 tubular chimes, 7 Cymbelstern bells, and digital components to provide the 12 lowest notes of the 32' Subbass.  The console is provided with 99 levels of programmable memory to allow for the needs of both service- and recital-playing, as well as a MIDI recording system to allow for direct play-back of music.