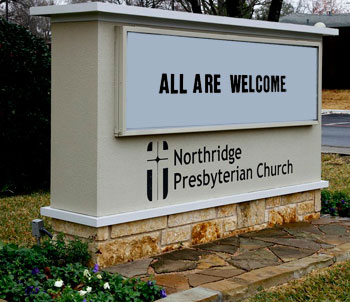 Welcome to Northridge Presbyterian Church!
All are welcome at Northridge! Our congregation includes 550 people of all ages and many different theological ideas, backgrounds and political opinions. You'll find us in east Dallas, nestled in the Lakewood neighborhood, on the west side of White Rock Lake.
Worship Times
Join us for Sunday worship at 10:00 AM followed by Sunday School for adult and children at 11:15 AM.
Location & Directions
Please contact us if you have any questions or difficulties finding us.
6920 Bob O Link Dr
Dallas, TX 75214
Phone: (214) 827-5521
Email: [email protected]
What to Expect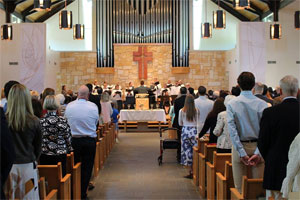 Worship Style: Our worship service style is generally traditional, following a Reformed Order of Worship. Our pastors preach sermons that are thought-provoking and engaging, challenging us to build bridges into our everyday lives.
Dress: You'll see some folks in their Sunday best, others in business casual – and you'll be welcomed no matter what you're wearing.
Children and infants: All ages are welcome in our worship service, but we understand that parents of younger ones might prefer childcare.
If you have an infant or toddler, we have childcare rooms with loving, trained, paid childcare staff to care for them. We'll ask you to fill out a registration card so that our childcare providers know how best to attend to your child.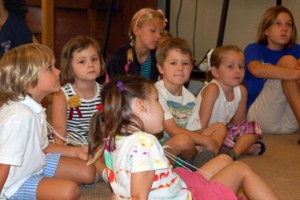 Children kindergarten and younger are invited to stay in worship for the first half, and then are dismissed to childcare. We have a time for young disciples in our 10am worship service. This children's moment is designed to engage our children in worship, and the youngest are dismissed following that part of the worship service.
Elementary-aged children are invited to take a worship bag and children's bulletin with activities to help them connect with the worship service.  Learn more about our Children's Ministry.
Parking: We have visitor spots facing Bob O Link Drive. You can also park in the lot around the soccer field.  If you are using the nursery, we recommend that you park by the far west door and enter there. The nursery will be on your right, about halfway down the hallway.